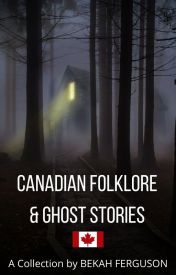 This page is a collection of spooky and legendary short stories. FOLKLORE, GHOSTS, CRYPTIDS and UFOs. Ongoing installments.
Here you'll find well-known and lesser known folktales, ghost stories, mysterious and monstrous creatures, as well as close encounters with extra-terrestrials.
My husband and I have also begun a YouTube channel to share the video versions we've created of these same tales!
ENJOY!