Hello and welcome. 🙂 I'm the author of When the Fog Cleared (romance), A White Rose (contemporary), and The Attic (fantasy). I also write short stories such as, I See You (Science Fiction), The Jaguar (a fable), The Viking (fantasy), Garrin (paranormal), and others.
My new novel, "When the Fog Cleared," was released in August of this year (2017) and is available on Amazon in paperback and Kindle. It takes place in balmy Bermuda – that quaint British colony island in the North Atlantic ocean. (Hubby and I went there for our honeymoon fifteen years ago.)
As a stay-at-home mom and bookworm – born and raised in the gorgeous province of Ontario, Canada – my passions are philosophy, psychology, and history. I mostly write fiction but blog about my various Christian musings as well. Labels don't leave much room for nuance, but you might call me a left-leaning conservative, or simply a moderate.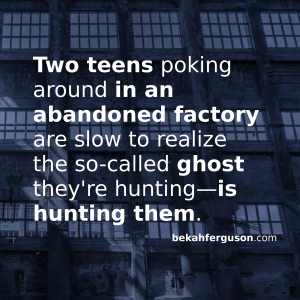 I've recorded an audio version of my ghost story Garrin, complete with music and sound effects. It was produced by my husband, Robbie Ferguson, who's the founder and host of Category5 Technology TV. One by one, we plan to do the same for each of my short stories. So if you're on a bus or train and would like to listen to a short story rather than read – give it a try. 🙂
You can follow me on Facebook, Twitter, and Goodreads. Of these, Facebook is where I spend the most time – but I post my latest short stories and blogs on all of them.
Thanks for stopping by! 🙂
~Bekah