Hello and welcome. 🙂 I'm the author of When the Fog Cleared (romance), A White Rose (contemporary), and co-author of The Attic (fantasy). I also write short stories in a variety of genres (fantasy, sci-fi, paranormal, coming of age).
My new novel, When the Fog Cleared, was released in August 2017 and is available on Amazon in paperback and Kindle. It takes place in balmy Bermuda – that quaint British colony island in the North Atlantic ocean. (Hubby and I went there for our honeymoon sixteen years ago.)
A stay-at-home mom and bookworm, I live in Ontario, Canada, with my husband, Robbie Ferguson (Category5 Technology TV), and our three children. I'm a "My Fair Lady" of sorts, egalitarian and LGBTQ-affirming, with a passion for philosophy, psychology, and history. I mostly write fiction, but also blog about my various Christian musings.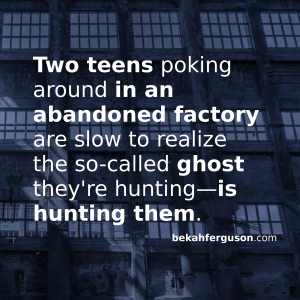 I've recorded an audio version of my ghost story Garrin, complete with music and sound effects. It was produced by my husband, Robbie Ferguson, who's the founder and host of Category5 Technology TV.
You can follow me on Facebook, Twitter, and Goodreads. Of these, Facebook is where I spend the most time – but I post my latest short stories and blogs on all of them.
Thanks for stopping by! 🙂
~Bekah